Our history
Independent specialists in Jaguar Land Rover with over 60 years combined experience. We offer a level of service that exceeds the franchise dealers whilst keeping prices considerably less.

All variety of jobs undertaken, from MOTs (in our on site MOT testing station) and servicing to diagnostic and technical repairs. Using the latest JLR licensed diagnostic software and genuine parts, all vehicles can be serviced by ourselves without affecting the manufacturer's warranty. We have been verified by JLR to complete your online service history.
We can deal with all aftermarket warranty companies on your behalf and can carry out all JLR approved warranty work instead of you having to visit your franchised Jaguar Land Rover dealer.
OUR SERVICES INCLUDE:
MOT
Routine servicing
Diagnostic troubleshooting using the latest SDD & Pathfinder diagnostics from Jaguar Land Rover.
Mechanical and electrical repairs
Bespoke modifications
Alloy wheel and tyre fitting service
Brakes
Exhausts
Air conditioning
We offer a variety of other services including overhauling, off road preparation and performance upgrades. If your vehicle is due an MOT or service, developed a fault or you just need advice please feel free to contact us.

Whatever model you drive, whether it's a Land Rover, Range Rover or Jaguar, if you need specialist off road services, or just do the school run in the mornings, we can help.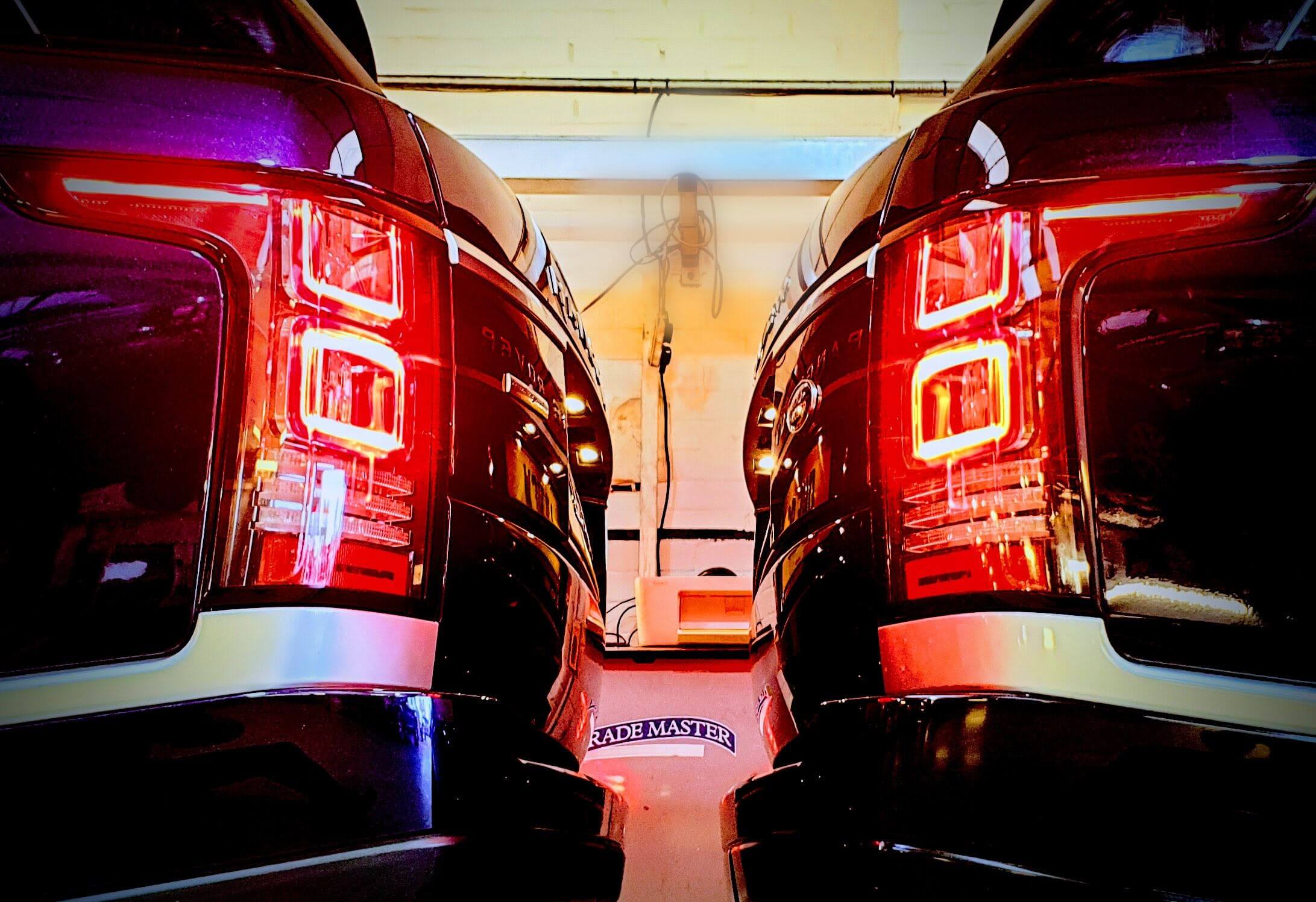 Chris - Service Advisor Leeds
Chris unfortunately fell foul to the COVID-19 redundancies at Rybrook Land Rover Huddersfield, where he had been a service advisor for almost two years. Luckily for us we were in search of someone for our Leeds service department. I'm sure you will welcome him the next time you have need to call in.
Alex - Technician
Alex joins the team after spending a couple of years in Australia. Alex brings with him 10 years' of experience with Mercedes and BMW. He fancied a new challenge so here he is.......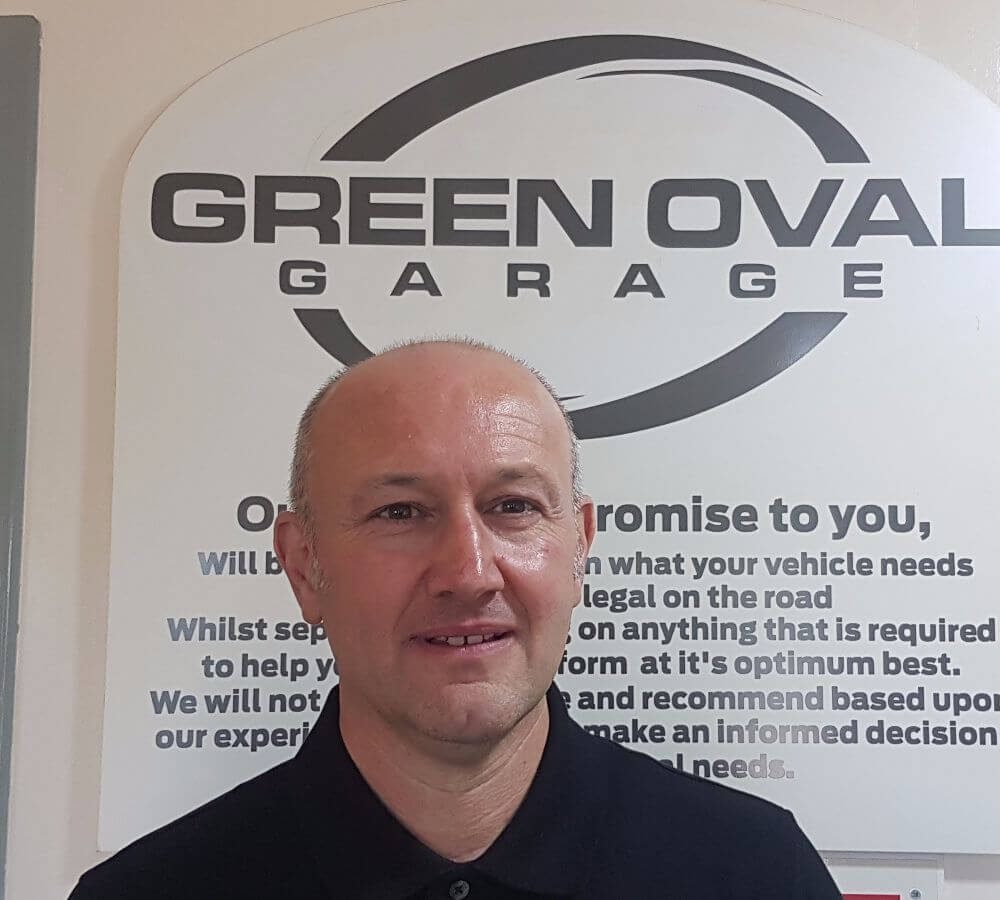 Derek - Leeds Aftersales Manager
We were pleased to welcome Derek to our team in 2016. Some of you may recognise him from another certain specialist in Leeds! Del has previously worked with Brian and Martin at the local Land Rover dealer. Derek is your first point of contact at our Leeds branch now that Martin has moved to Wetherby to open our second branch. The one man parts machine can assist you with booking in your vehicle, that bit of advise or that part number no one else can remember!
Ashley - Technician
As a growing business, we expanded our workforce once again and welcomed Ashley to the team in August 2013. Ashley is a fully qualified NVQ level 3 vehicle technician with experience in a variety of different cars at his previous garage. Ashley is constantly changing his own cars, a Range Rover Td6 and a Discovery 300 Tdi in the past year or so alone! His latest projects is a Nissan Micra Rally Car, which he races alongside the BTRDA and British Historics.
Ash is just finalising his JLR accreditation at Land Rover's technical academy in Warwickshire.
Oliver - Technician
Oliver left Whitcliffe Mount high school to embark on a 3 year apprenticeship with us in 2015. He's showing great signs and wants to have his dad's Land Rover Discovery Td5 to replace his current car, his Skoda Fabia VRS.
Oliver has qualified as a Level 3 motor vehicle technician and his working towards his accreditation with JLR.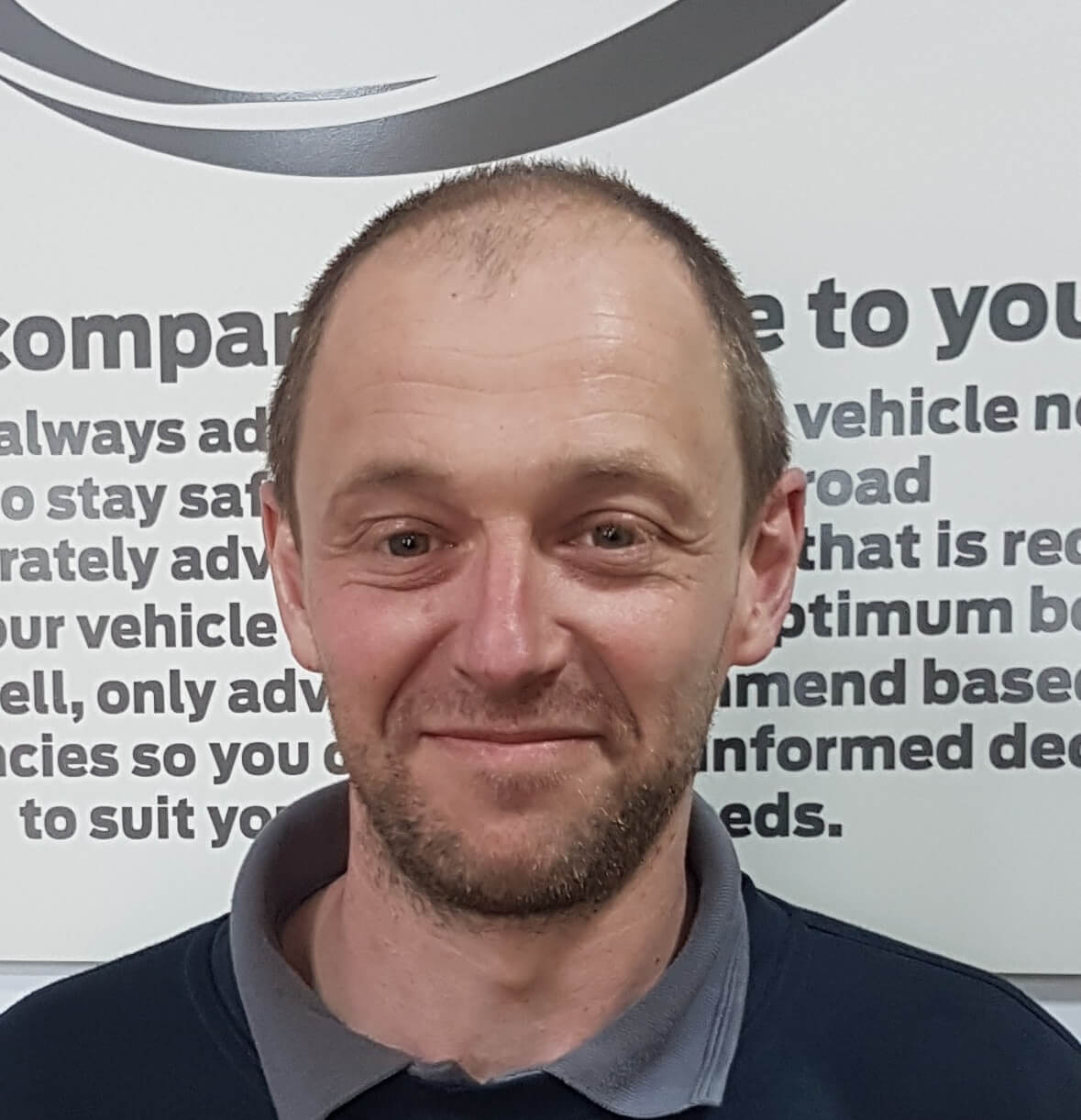 Rob - Technician
We are delighted to welcome Rob to the fold. He brings with him a wealth of knowledge from a commercial background and will be working closely with Oliver, George and Ashley on all things Land Rover.
Rob has qualified as an MOT tester with ourselves. We believe it is important to provide our team with training opportunities whenever possible to be a better place to work and a better company to do business with.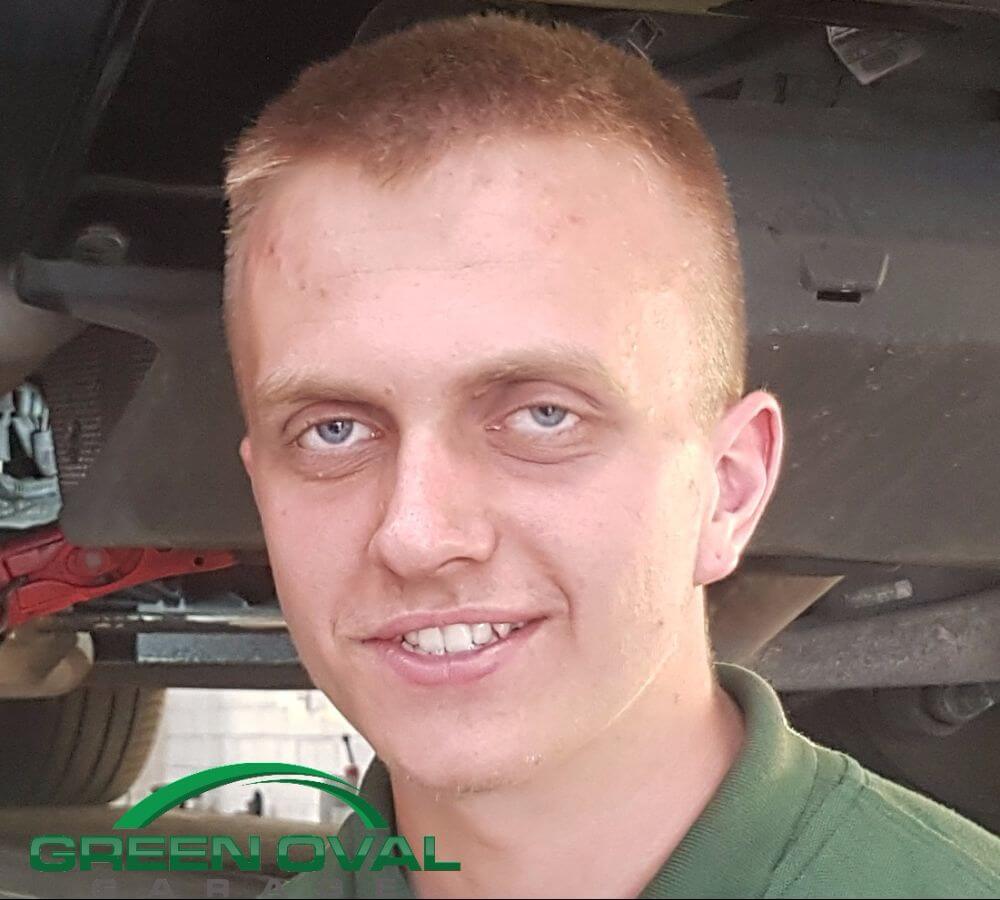 George - Technician
George has settled into the fold nice and quickly. He has been visiting Green Oval with his Dad's 90 for the last few years and is now bitten by the bug. We feel it's important to invest in our future and encourage these young lads who have a passion for the product we work on. Big G hates having his photo taken but we promise he is enjoying himself!
George has qualified as a NVQ level 3 motor vehicle technician and is currently working towards his level 3 accreditation through the JLR Academy.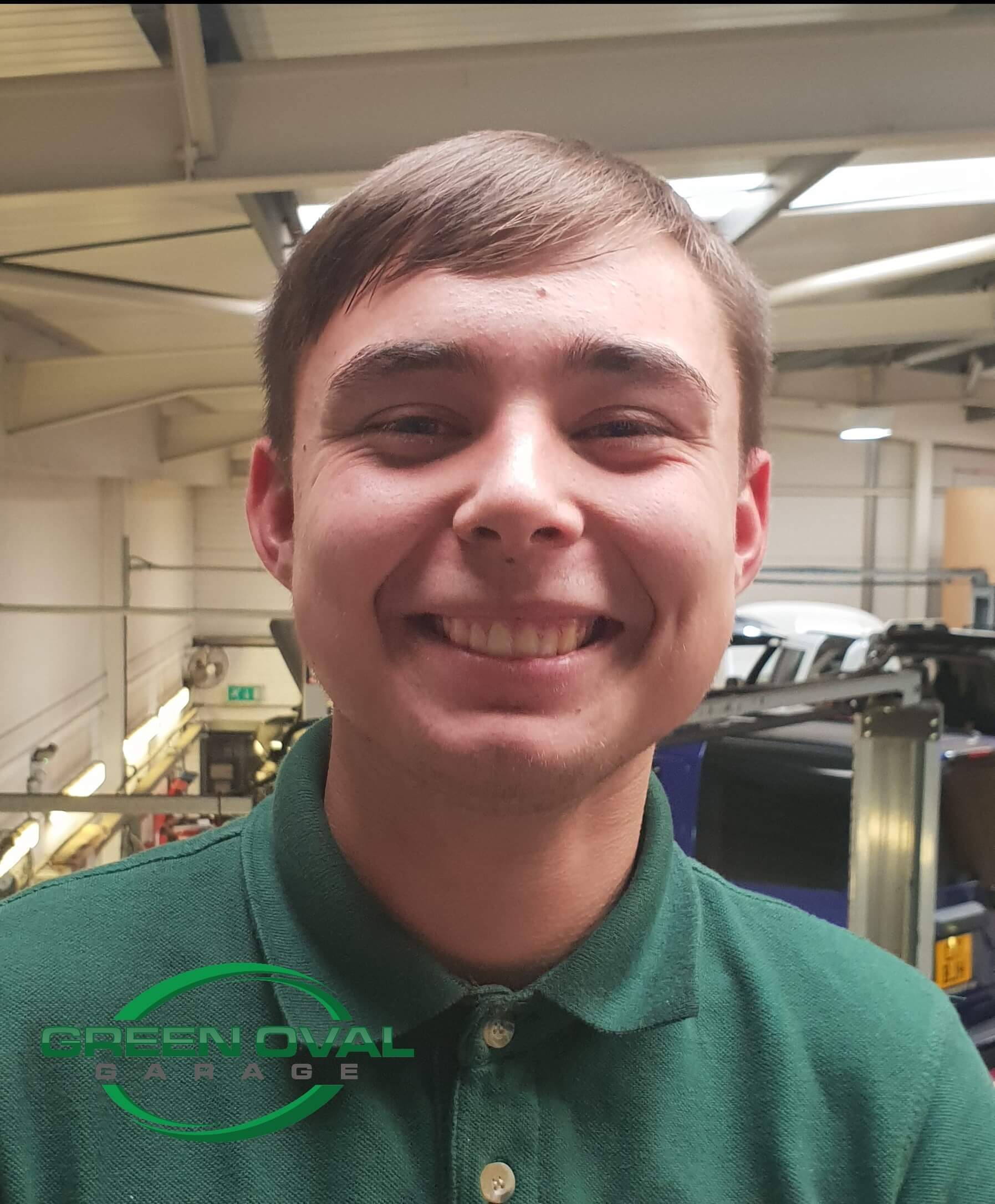 Max - Workshop Assistant
Max has joined us from high school and will be working with George, Oli, Alex and Rob as he assists in various day to day tasks. Max is also responsible for washing any vehicles in for service and repair.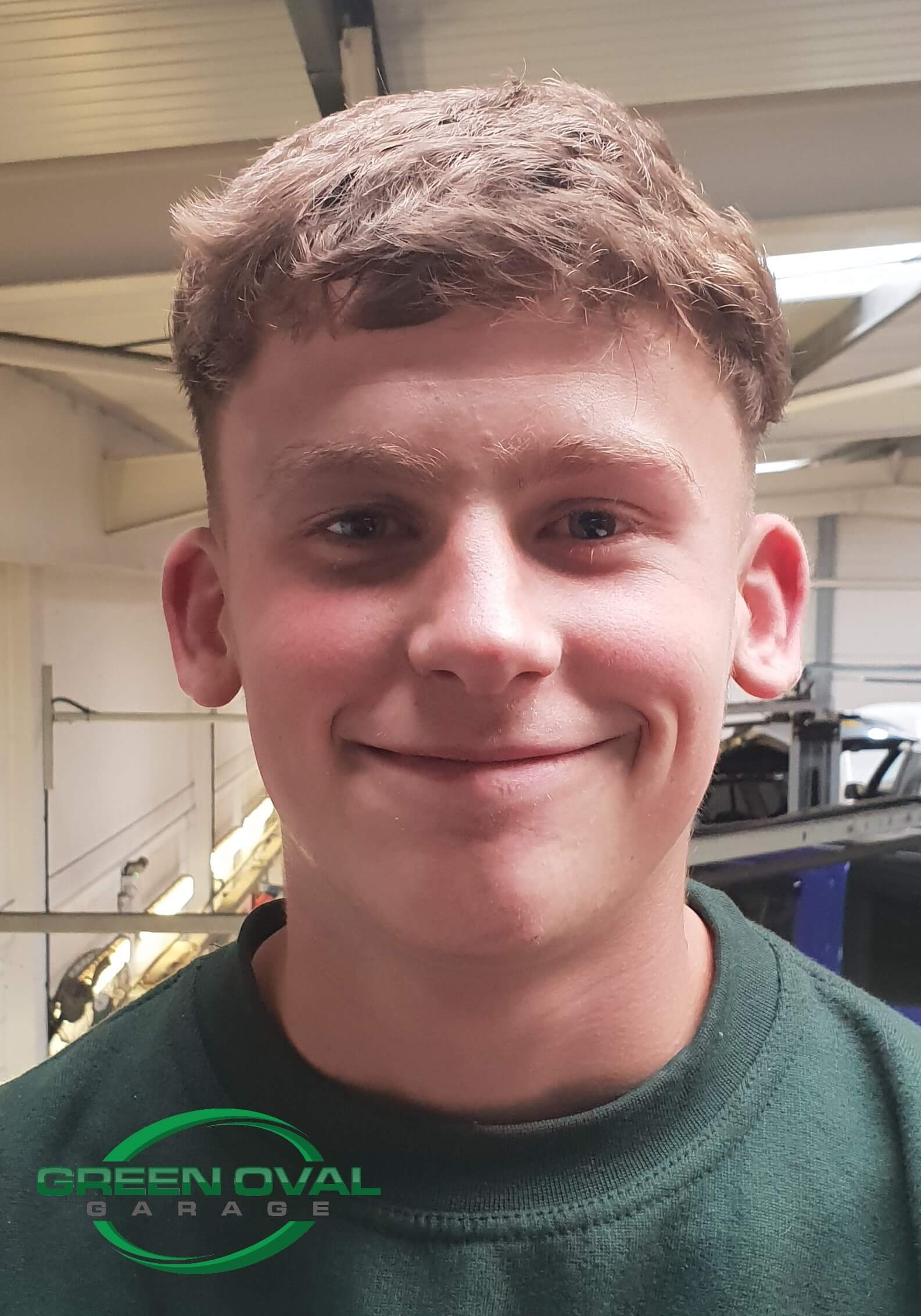 Jake - Apprentice Wetherby
Jake joins us from high school to work at our Wetherby branch as he works towards his NVQ level 3 in motor mechanics. Good luck Jake!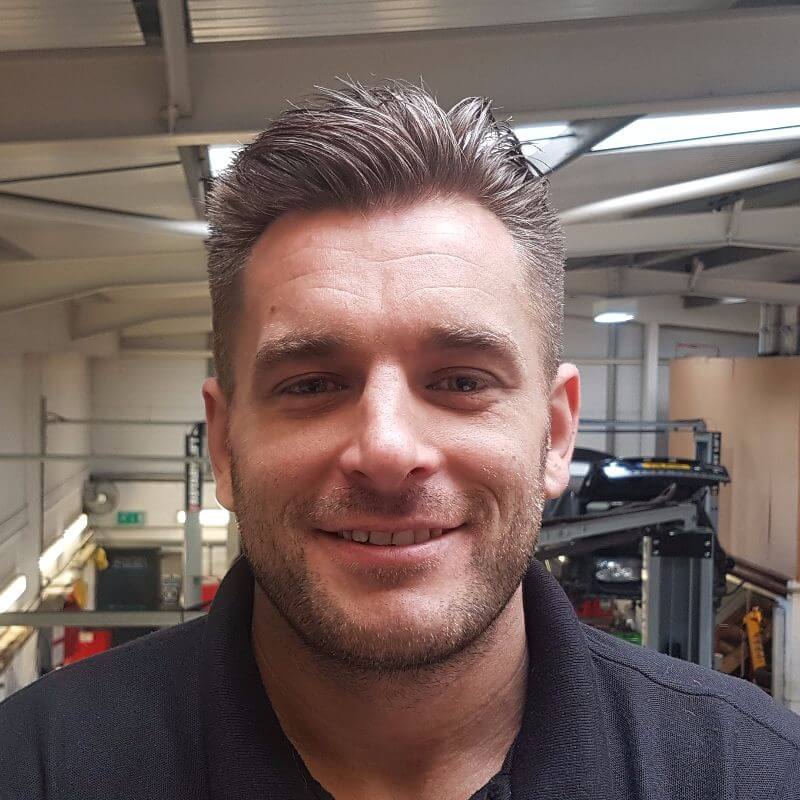 Brian - Leeds MD
Brian has been involved with Land Rovers from an early age. A family interest in Land Rovers and Range Rovers prompted a three year apprenticeship a Guy Salmon in Leeds (now Farnells) where Brian qualified as an NVQ level 3 technician and became Land Rover's Nation Apprentice of the Year winner in 2001. With the ambition to own his own garage one day, a change in direction saw Brian move to Farnell Land Rover in Guiseley, to gain valuable experience in a service advisor role before returning to the workshop floor at Four Plus 4 in Leeds. Brian spent four enjoyable years there until 2005 before the opportunity came along to start Green Oval Garage. The rest as they say, is history ............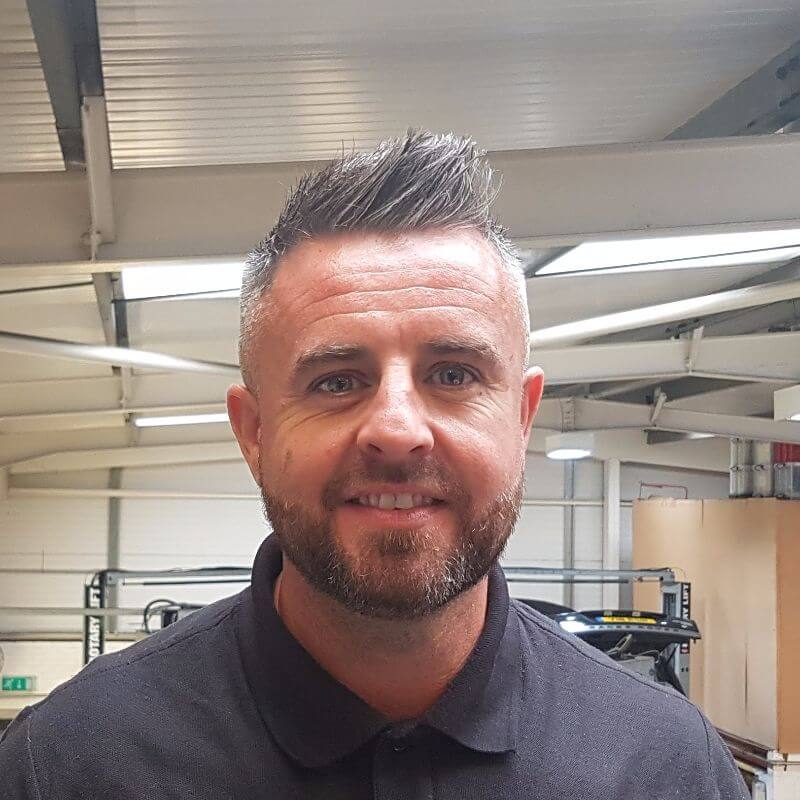 Martin - Wetherby MD
Martin was part of the successful parts department of Guy Salmon Leeds before joining the Green Oval team in 2009. (Testimonial this year!) Martin has brought to his role a wealth of parts knowledge and the ability to find even the most obscure of items to meet individual customer requirements. Martin is your first point of contact at our new Wetherby branch if you have any parts queries or would like to book your vehicle in for our experienced technicians to look at. Martin now drives a 2011 Range Rover TdV8.  He has owned a TdV8 Range Rover Sport and a 2007 Discovery 3 that we have converted to look like a Discovery 4, have a look at our gallery section to see how we did it.