09/09/2019 10:03:41
Google Review - I Grattan - RR L405
Wonderful service from people who are passionate about Land Rovers
09/09/2019 10:03:41
Google Review - Heather B - RRS
Great team of guys and really look after you/car. Honest advice always given. They give you options too!
09/09/2019 10:03:41
Google Review - Andrea B - Disco 3
Fantastic experience and a service to die for. Extremely knowledgeable, friendly and true to their word. Will definitely be taking my disco 3 back here.
09/09/2019 10:03:41
Google Review - Paula H - RRS TdV8
Absolute amazing guys .. Had my Range Rover Sport into many Dealers ..cost me the earth and still not sorted .. Took to Green Oval Garage , listened to all my issues ... found the faults and did my repairs .. I now have faith bk in my Range Rover , as i was slowly losing it all . Will never take my car anywhere else now . Nothing felt like too much trouble for them even my rambling on . Many Thanks Guys .. Would so highly recommend to anyone who owns a Land Rover / Range Rover ..
09/09/2019 10:03:41
Google Review - S Mahmood - RRS
The best place I have taken my Range Rover Sport. Derek, Brian and rest of the team know exactly what they are doing. I have had some nightmares with other places but when I leave my car at Green Oval I don't feel stressed. Will deffo be sticking with Green Oval & will also be recommending family and friends too. Keep up the good service and work guys
09/09/2019 10:03:41
Google Review - A Walmsley - RR 3.0 Td6
If you're looking for a garage you can trust then look no further than Green Oval. These guys are extremely knowledgeable and know Land Rovers and Range Rovers inside out. I'm proud to have been a customer of theirs for around 18 months now and would not take my car anywhere else. No job is too big or too small and their standard of work and professionalism is simply outstanding. All this at a very reasonable rate too. I cannot praise them enough.
09/09/2019 10:03:41
Google Review - R Stanley - RRS
After a few months of searching, I bought my 2011 Range Rover Sport from these guys - They were more than helpful and after an independent inspection it turned out the car was a fantastic example. As with any used Range Rover Sport of a certain age though, you are always going to run the risk of something failing , it's the nature of the beast - unfortunately (Sod's Law) one of the suspension level sensors failed in week 1 but Brian and the guys were straight on it and had it turned around the same day without any questions or charge. If you are contemplating entering the world of Land Rover I can certainly recommend you get in touch with Green Oval, they are quite clearly one of the leading Specialists in these parts and nothing is too much trouble - it's 5 stars from me!
09/09/2019 10:03:41
Google Review - K. Taylor - Disco Td5
I have used Green Oval since their very early days and have always received the absolute best service. Brian is an expert in all things Landrover and as such I absolutely trust him with my Discovery. The thing that Green Oval get right is their attention to customer service , nothing is ever too much trouble and the team will go out of their way to ensure that you are satisfied. In short, a local friendly, professional service delivering top quality workmanship at a reasonable price, give them a try...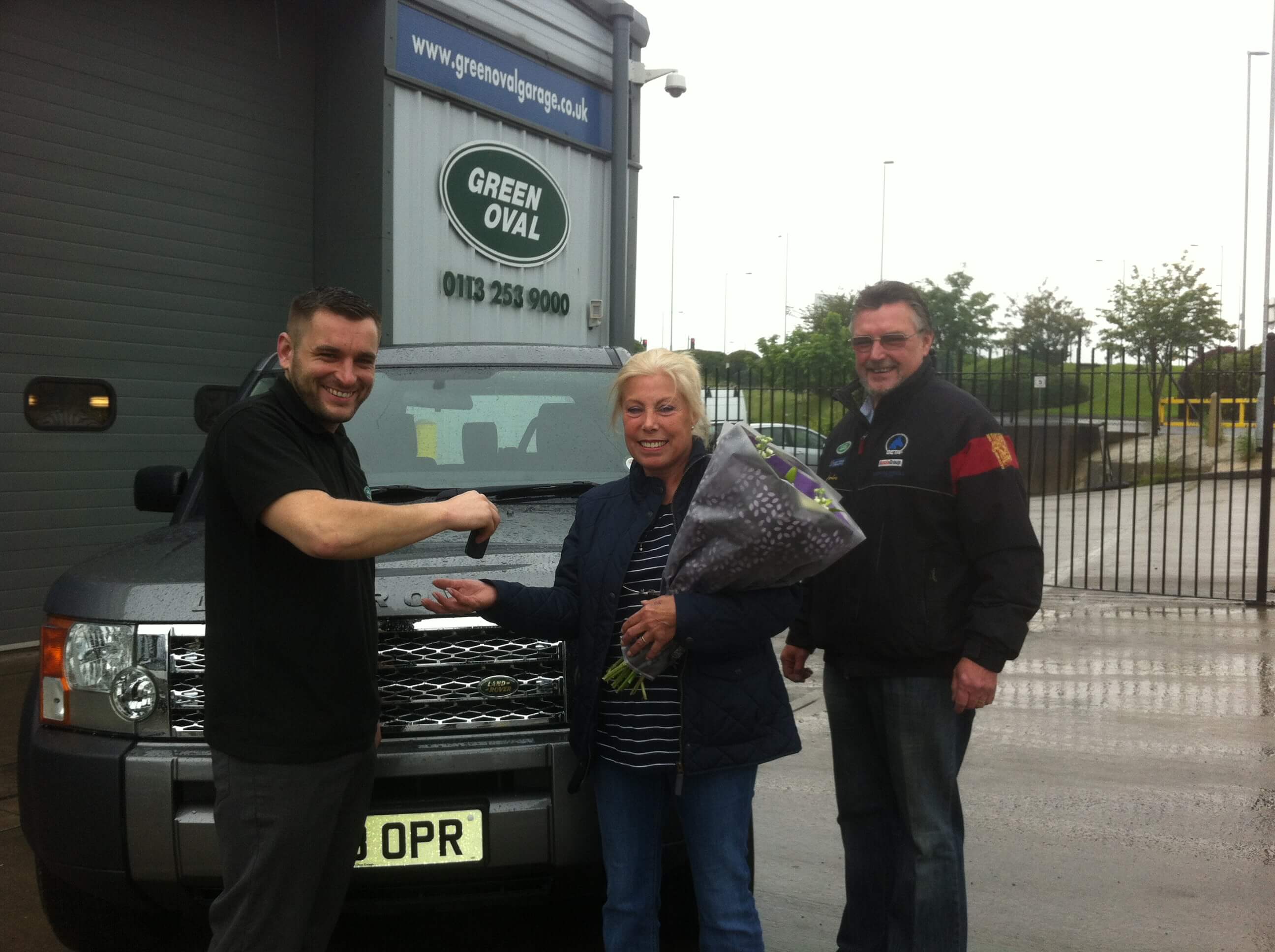 09/09/2019 10:03:41
New owners
Many, many thanks for your kindness, help and expertise. The Discovery is simply stunning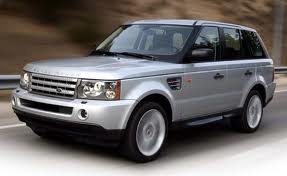 09/09/2019 10:03:41
RRS Cam belt
Thank you for changing the cambelts on my RRS, your service was 2nd to none and your prices were extremely competitive. I will not hesitate to use you again even if you are over a hour's ride away!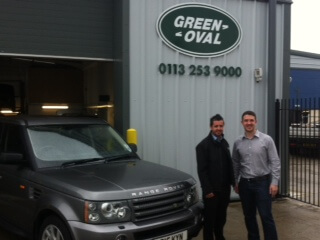 09/09/2019 10:03:41
Picking up New Range Rover Sport
Thank you for your prompt and professional service. I would like to wish you every success with the new premises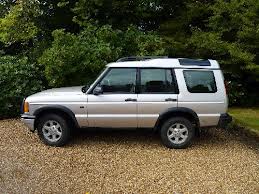 09/09/2019 10:03:41
Discovery Suspension
As a MV assessor for Leeds City College I have long been aware of the high standard of work produced in your workshops. My wife and I have spent a small fortune having the suspension repaired through main dealers only for it to fail again and again. I want to thank you for persuading me to have the air suspension on our Discovery Td5 converted to coil springs after it failed yet again. The new springs now provide tautness that has improved the handling and reduced the body roll too. This is one conversion I would highly recommend. Many thanks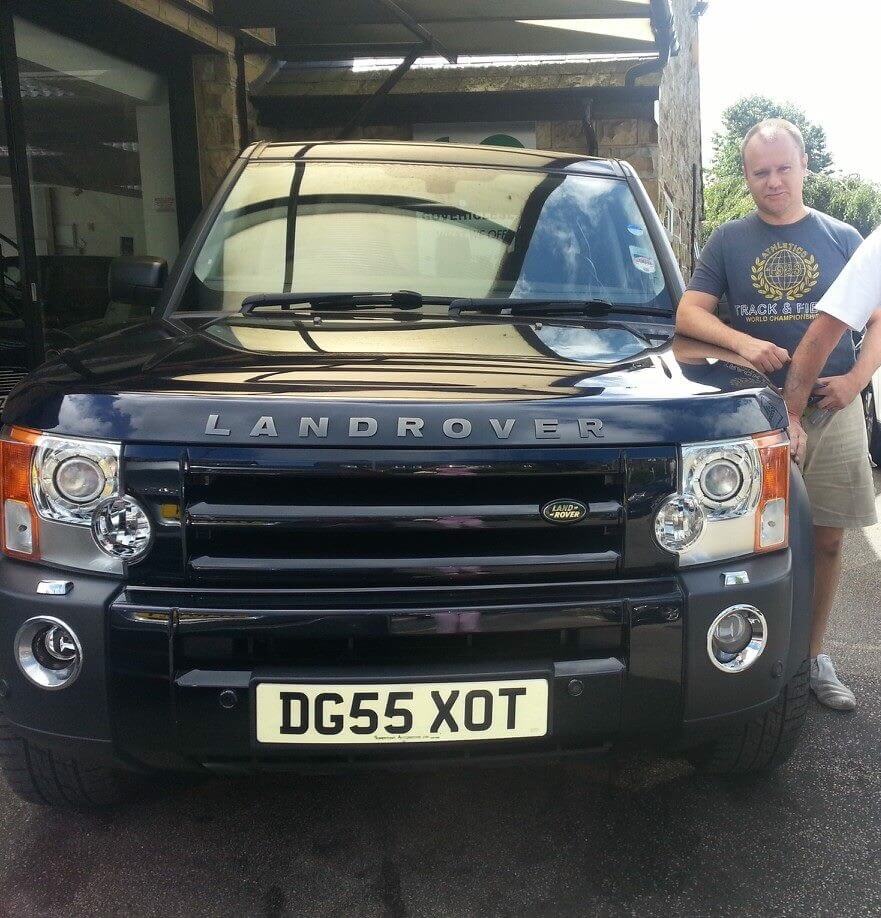 09/09/2019 10:03:41
Discovery 3
I have found the service and knowledge that Martin and Brian have provided for my vehicle to be above and beyond that even expected by a Land Rover main dealer. In particular the competitive pricing for all the labour costs and Land Rover approved parts used. The assistance in dealing with my warranty company has also been a huge benefit. Keep up the good work and I will see you again in 2014 for my next service and MOT. I would definitely recommend Green Oval Garage to any potential customers.